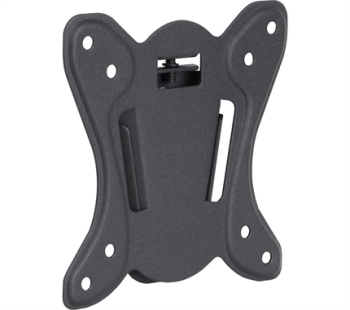 THOR 14-24in Fixed TV Wall Mount Bracket
Stock Code: TV001
In Stock for despatch
Mount the television just 15 mm away from your wall, providing an unimposing look, with the Thor 28080T Fixed TV Bracket.The bracket is simple to install and the screen locks into place for extra security. It is suitable for screens from 10in to 24in in size and up to 20 kg in weight.
Fixed – the bracket does not move
Maximum screen size Up to 24in
Maximum TV weight 20 kg
VESA compliance Max: 100 x 100 Min: 75 x 75
Dimensions 130 x 130 x 30 mm (H x W x D)
Mounting screws included
No detailed specifications are available for this product.
There are no downloads for this product.